How to pay
Site 1688.com - General information, how to use
The site 1688.com has recently been at the peak of popularity among wholesale buyers from Russia. I want to tell you in detail how this site is useful, how to use it, how it differs from Alibaba, and whether 1688 exists in Russian. Go:


What is this site, 1688?
I am sure you are well aware of Aliexpress.com, the most popular Chinese online store in Russia. Many have heard of TaoBao.com and Alibaba.com.
All these projects belong to one Chinese corporation - Alibaba Group , headed by the famous Jack Ma - one of the richest people in China.
Look, below in the picture are all the projects owned by the Alibaba Group Corporation: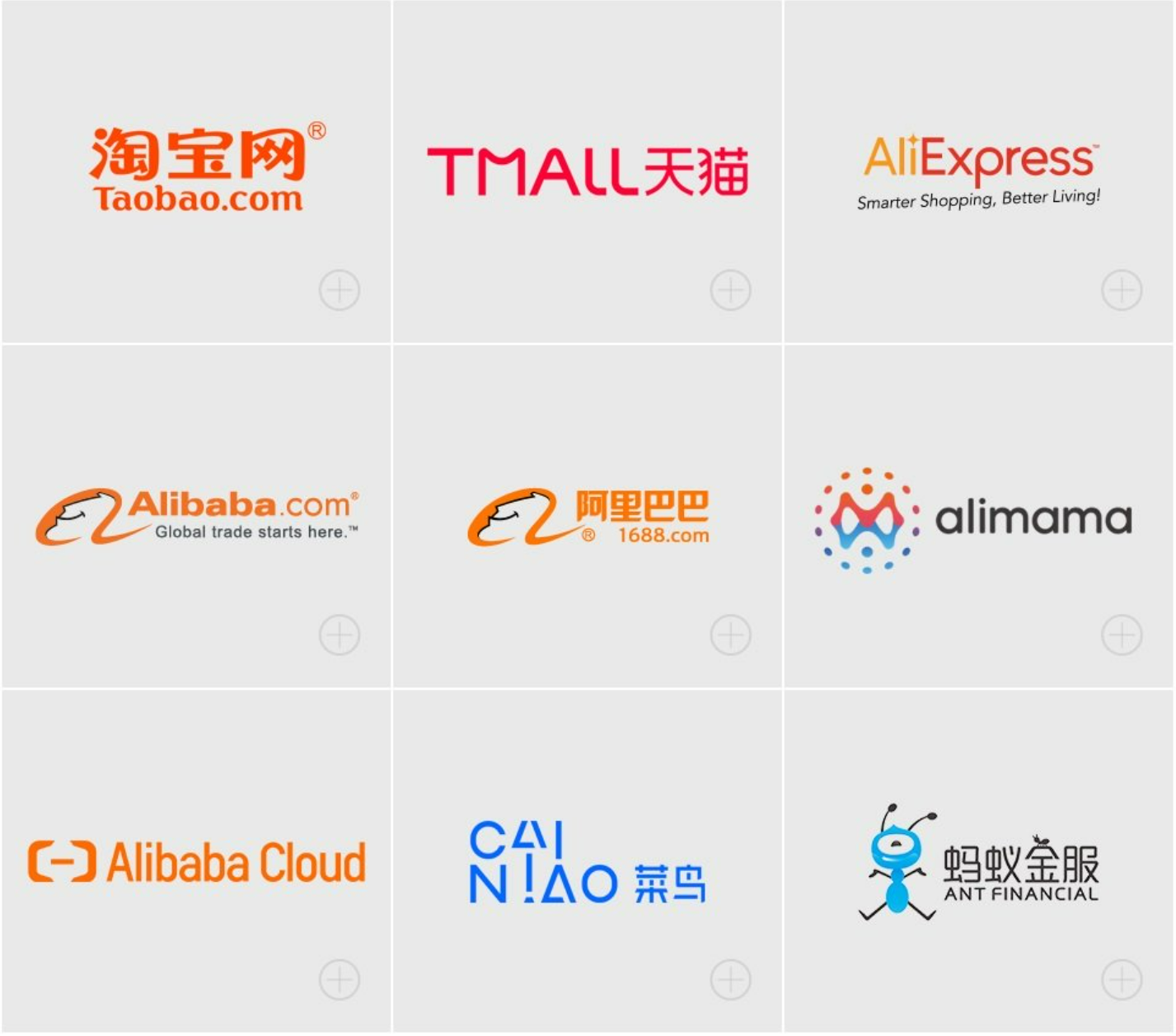 Many people think that Aliexpress has very low prices. This is not entirely true, this site is a retail one, and it is focused on sales OUTSIDE of China. Nobody in China uses it.
In China, retail goods are bought on the TaoBao website - this is such an Aliexpress, focused only on the Chinese market, and the prices there are lower .
We go further, we are not interested in retail, we need wholesale. Everyone is looking for wholesale goods from China on the Alibaba website. This is a wholesale site, it is focused on sales OUTSIDE of China, again. Every seller there speaks English, they are ready to send goods in containers, they are very familiar with international logistics. If you are looking for goods in bulk from China, you will almost certainly get to Alibaba with almost 100% probability.
But, the Chinese themselves do not buy anything on Alibaba . If a Chinese wants to buy goods in bulk, he visits the site 1688.com
1688 is a Chinese domestic wholesale website where Chinese people buy Chinese products in bulk from Chinese people. I hope you guessed that prices on 1688 are significantly lower than on Alibaba, which is designed for foreigners?
Well, the Chinese will not buy goods from the Chinese at the same price as the American buys.
This is interesting site 1688. We get the " privilege " to buy goods from the Chinese at prices at which the Chinese themselves buy.


How to use the 1688 site? Is there 1688 in Russian?
The site is internal to China, designed for a Chinese wholesale buyer. The language on the site is ONLY Chinese, there is not even English, especially Russian.
Well, the site is not designed for sales outside of China, why do we need a different language? If you want in Russian - go to Alibaba (Alibaba.com) - it is specially created for foreigners, the prices are different there, buy it. Leave 1688 for the Chinese themselves, don't interfere.
This is used by all sorts of intermediaries and scammers. If you type in "1688 in Russian" in the search engine, you will have dozens of results. Including "the only site 1688 in Russian", "official 1688 in Russian". There is no Russian language in 1688, and cannot be. All these fakes are just intermediaries, or even scammers.
Single address 1688: https://www.1688.com/
Go in, try to find the settings there to switch to another language. There is none of them.
Our first problem is how to find a product? Everything is in Chinese! This is what the main page of the site looks like, the search bar: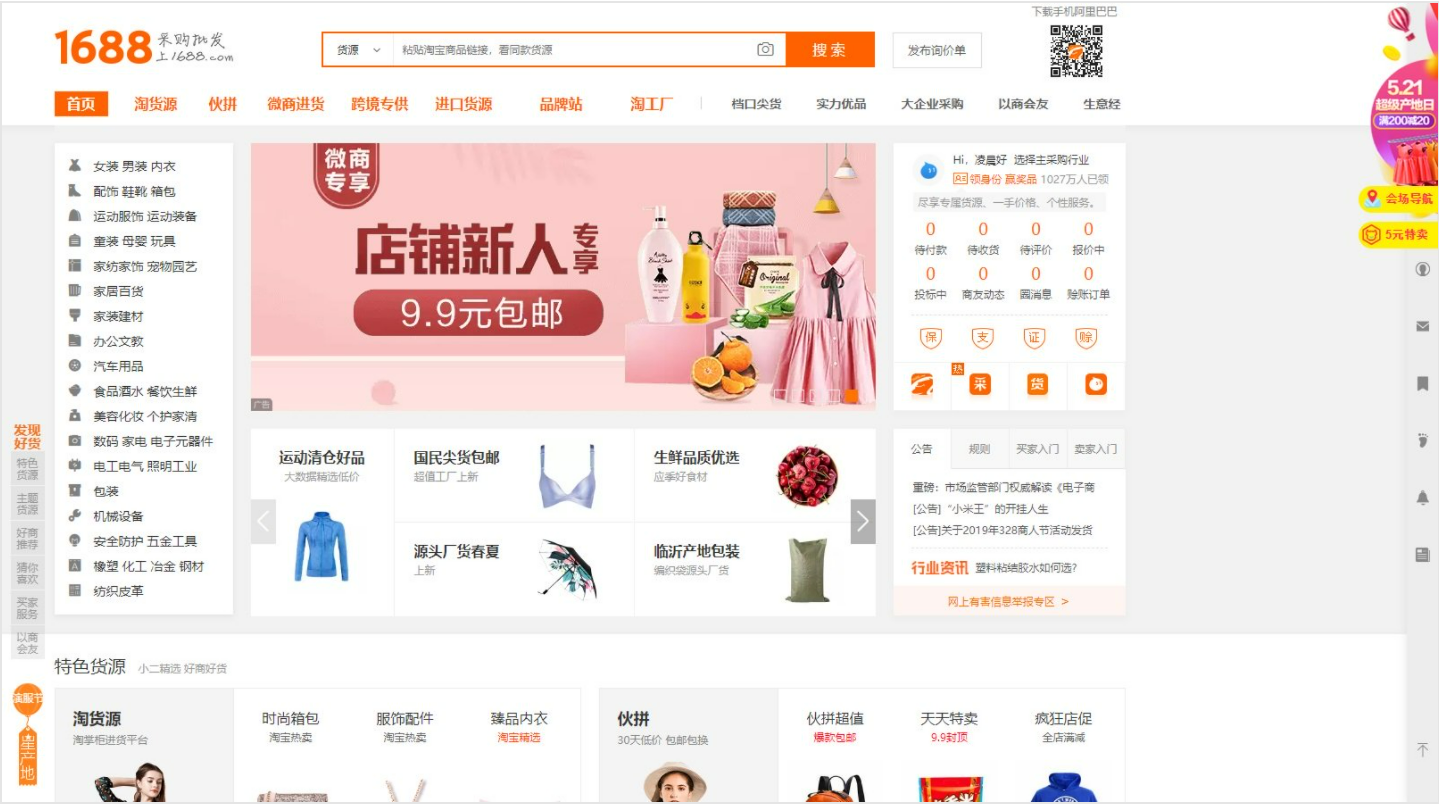 Everything is very simple. Go to any online translator, drive in a request in Russian - and translate into Chinese. Copy the result into the search bar at 1688. Not very satisfied with the result? Formulate the request in other words, translate into Chinese - and try again. This is the only method if you don't know Chinese, of course.
The second problem is that the sellers also speak exclusively Chinese . And most likely they will not even talk to you if they find out that you are not from China - they are only interested in Chinese clients. They do not know how and do not want to sell to other countries. This is an extra headache - there are enough local wholesalers here.
Hence:


You need a buyback agent since 1688
We are just engaged in the purchase of goods and delivery / customs clearance. But the article is informational, I have no goal to persuade you to work with us.
Find any good agent in China who will help you buy the goods, deliver them to Russia and clear customs.
The goods are delivered in China. Therefore, the agent must have a warehouse where the goods are received and checked. Perhaps a part will have to be rejected, or replaced, or just a refund. All these issues are resolved here in China before being sent to another country.
Our terms of work on the purchase of 1688 can be found at the link >>


What is the difference between the site 1688 and Alibaba and TaoBao
The difference from TaoBao and Aliexpress is simple - these are retail sites, prices are higher there , and you can buy goods one at a time. 1688 is a wholesale site , so minimum orders are often multiples of boxes, but there is no general rule - sometimes they can sell one piece. The price will just go up.
The difference from Alibaba is also in prices. In general, if you are familiar with the Alibaba site, you might have noticed that prices are sometimes super low there, at first glance. But, as soon as you start placing an order, the prices in the invoice for payment magically increase. Why? Sellers set low prices in order to appear higher in the search. The price is never clearly stated - it needs to be clarified.
At 1688 the prices are always clearly stated . And it depends on the quantity you order. Here is an example, some kind of bag. You can see how the price drops depending on the volume of the order:
There is one more problem. The product is packed in Chinese packaging by default. There is not even English - they sell to China, why?
But it can be solved. If you find a supplier, you are satisfied with the price, minimum order quantity - tell your agent to discuss the details with the seller. You can make your own packaging, apply your own logo (as in the example above, where the manufacturer offers customers to put their logo on the bag), change the parameters of the product.
In China, there are no problems with customizing the packaging and the product itself - they will do it right, the main thing is to order and pay the money.
Need help purchasing a product or have questions? Go to the contact page:
You can pay the order by any payment method specified during order processing.

You can also deposit funds in your personal account and use it to pay your orders.


You can track money flow for all time using the online shop in «Payment History» section.