How to place an order with a supplier at 1688.com or Taobao.com
You will learn how to buy Chinese products 1.5 — 2 times cheaper with delivery to Europe, North America and Oceania from 30 days.
It's not profitable to buy on Alibaba. Because you can buy Chinese goods on Chinese marketplaces: 1688.com and Taobao.com. The platforms are owned by the holding company Alibaba Group, but focused on the domestic Chinese market.
Why buy on 1688.com when there is Alibaba.com for foreigners:
Prices for products 1.5 — 2 times lower than goods of the same quality.

A diverse range of products in each category.

You can simply order instead of corresponding with a supplier.

You want to buy from 2 — 3 pieces, but not 10 - 20 pieces as on Alibaba.



Buying at Panda-Order.com will save your family budget, and buying in bulk will help you resell items with good benefits.
Why do you buy more expensive goods?
The marketplace 1688.com is very popular in China, but completely unknown in Europe or Canada. There are several reasons for this:
Chinese factories and trading companies don't deliver goods to Europe, North America and Oceania.

The language barrier gets in the way. The sites are not translated into English, and more than 95% of sellers don't speak English.

There is no desire to buy untested goods, because a return of low-quality products will be impossible or unprofitable.
You can solve these questions by using a Chinese warehouse (a logistics company in China) with English-speaking managers. You will make your shopping as easy as possible, save thousands of euros and dollars, and check a product before shipping.
You don't need to know the Chinese language. Because there is a service Panda-Order, which will automatically translate into English and allow you to place an order to the warehouse in China for subsequent delivery.
John saves at least 15% of his budget! He stopped shopping on Amazon or through intermediaries in China. He buys on Panda-Order.com directly from China. John does it without any problems of registering at 1688.com and accrued interest.
Working with us, you pay for services rendered on the account, not a dubious percentage.
Services

Intermediary in China

Panda-Order

A service fee

From 10%

0%

A product inspection




Included in the 10%

1 pcs * 0,078 = $0,006

A packaging of products

$20

Communication with a supplier

Often do not know the Chinese language

We are Chinese and we can make a deal

Own warehouse in China

A warehouse of partners, poor control

Own warehouse, better control

A tracking system of finances and goods in a warehouse




No

Account balance, a photo of the product, cargo weight, a delivery route, a list of goods

You know exactly what you paid for

No, it's always 10%

All according to the tariff
How to order
Way №1. Copy a URL of the item from 1688 or Taobao.

Paste the link into the search box of Panda-Order, select «1688/Taobao» and click «search».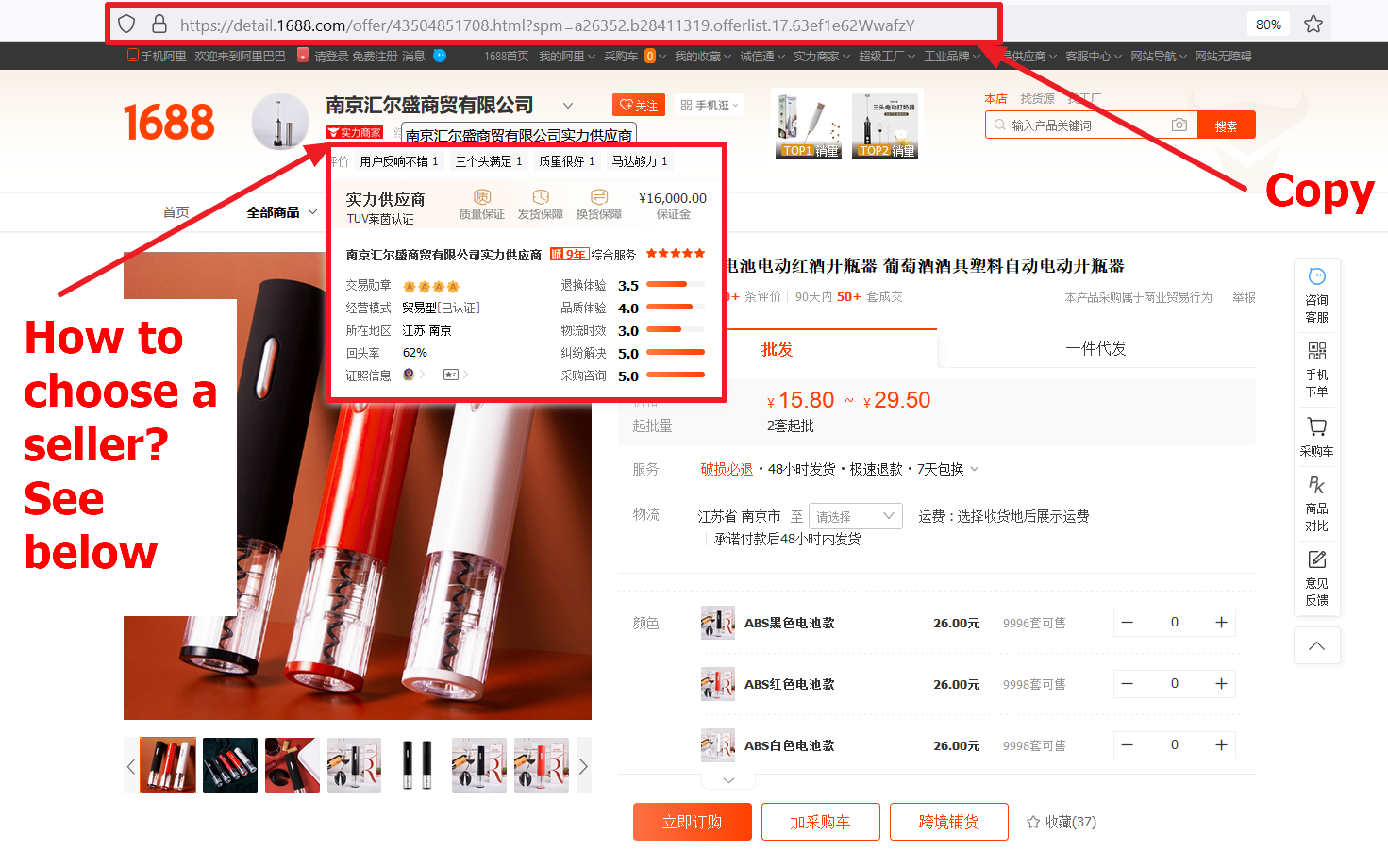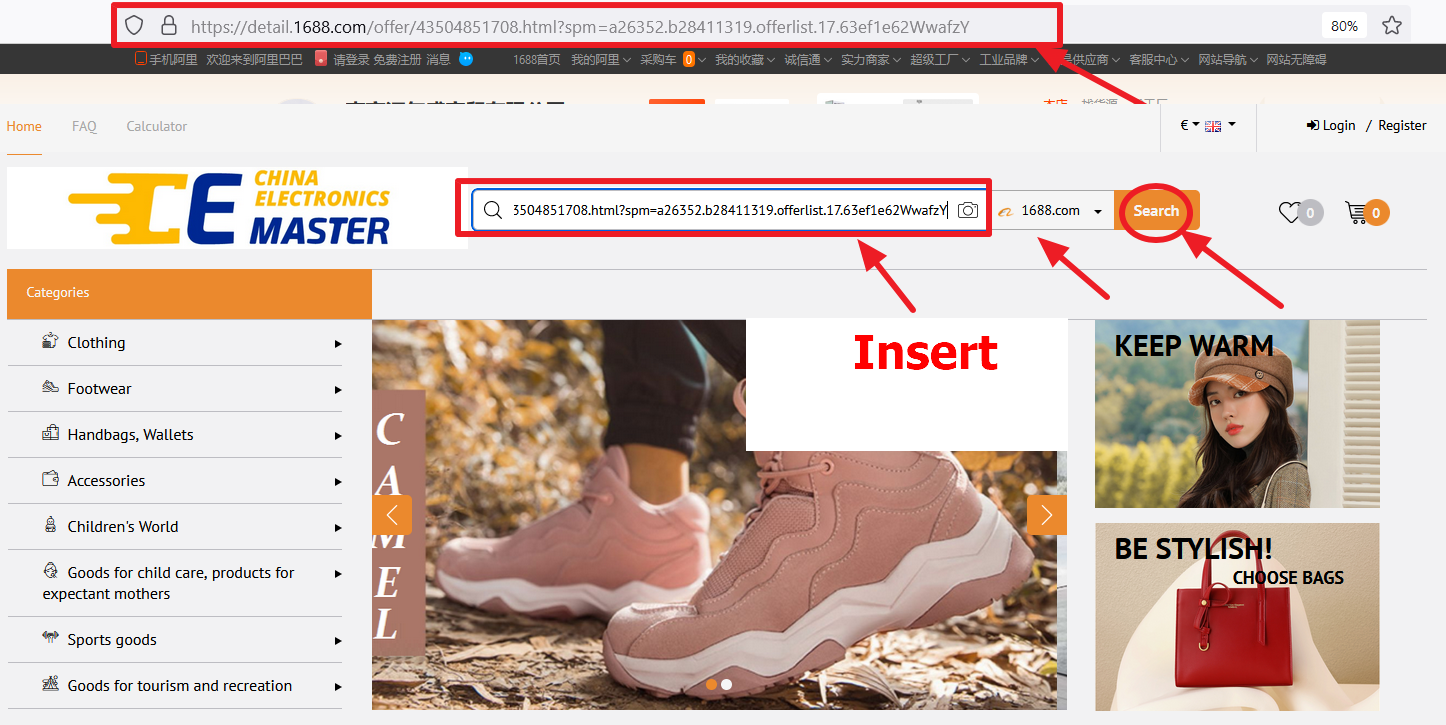 Panda will make an automatic translation and allow you to learn more about the product in English!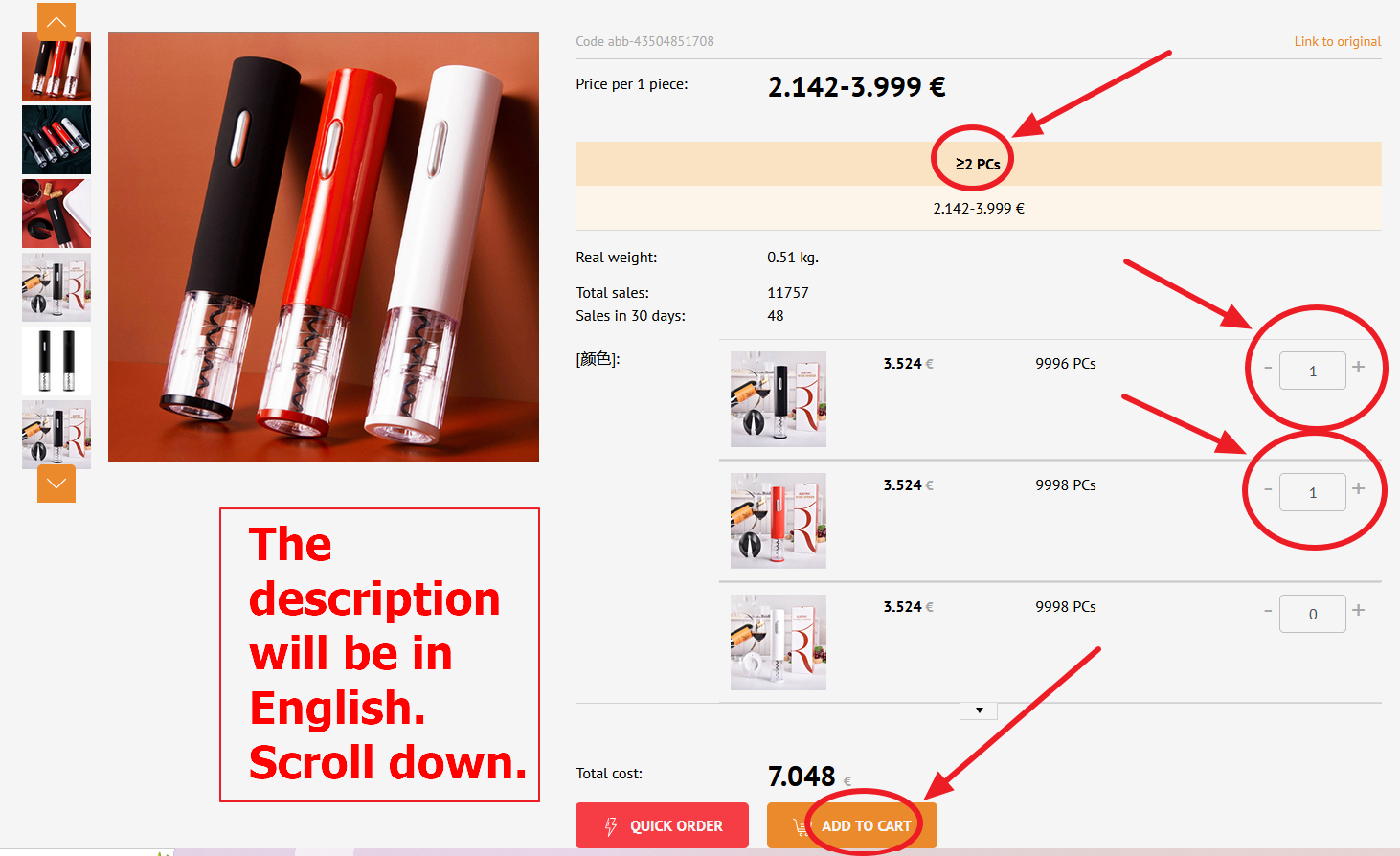 Add the product to your cart if it suits you.

Way №2. Find an item using the search box of Panda-Order. The product selection will be smaller than at 1688.com, but it may be enough.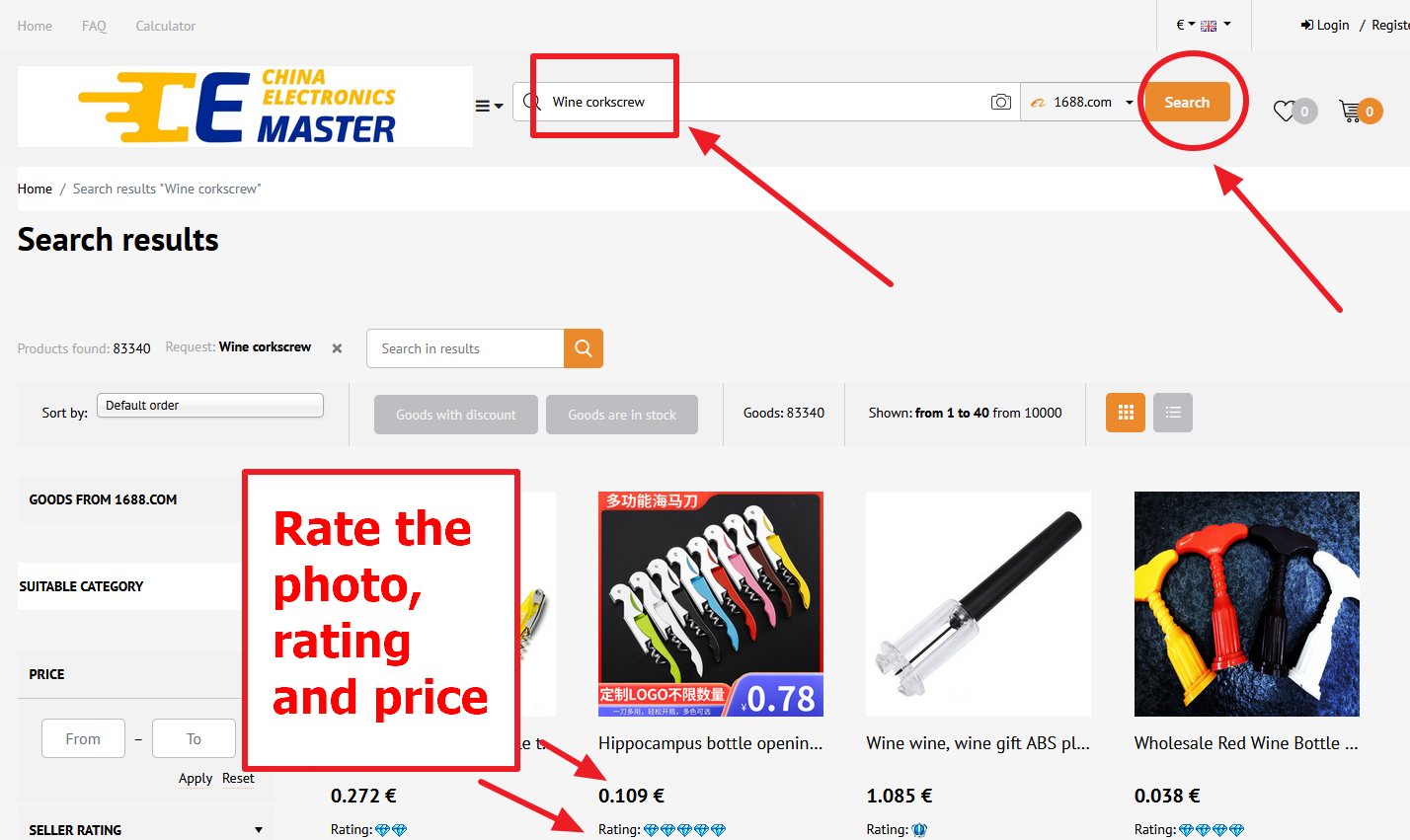 Evaluate products by a photo, a price and rating. This information is taken from 1688 and Taobao without change. We don't earn percentages (0%) of the cost of goods.
How to find a reliable supplier on 1688.com?
The easiest way to search for a product is by an image. Find the product you want on Amazon, Alibaba or any other online store.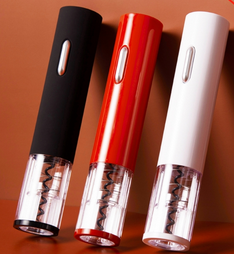 Take a screenshot (Prt sc), cut off the unnecessary parts with Microsoft Paint or PicPick and search for the desired product using the resulting picture on 1688 or Taobao.
How to identify a reliable supplier on 1688.com?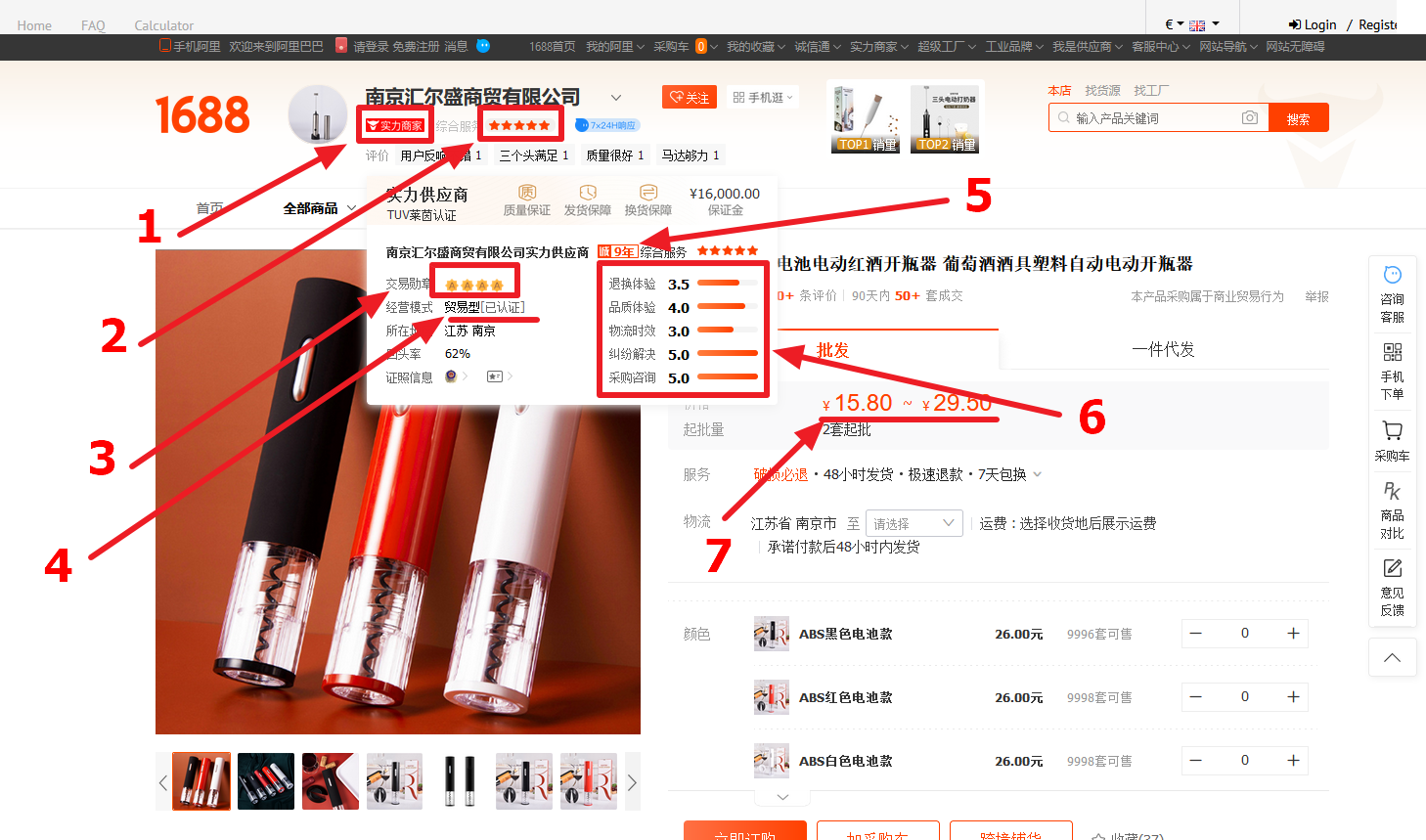 A «bull» mark— Alibaba Group considers a supplier reliable. You can't buy this mark, you can only earn it through excellent work with clients.

Seller Rating. The ratings of 4 and 5 stars are good ratings, indicating reliability and high trust.

The more marks the supplier holds, the more sales he has.

A trading company, a certified producer or a factory (a manufacturer).

How many years on 1688.com (9 years!). A good result is from 3 years.

The level of supplier's competence in the directions: 退换体验 (Exchange experience), 品质体验 (quality experience), 物流时效 (Logistics timeliness), 纠纷解决 (dispute resolution); 采购咨询 (Procurement Consulting).

Price. If you are not satisfied with the price, try to look for this product cheaper, but certainly check the supplier.
This is a quick guide to choosing a good supplier on 1688.com. We have a service called «supplier verification». Take advantage of this service if you plan to buy a large quantity of goods.
Buying with Panda-Order is no more difficult than on Amazon or Alibaba, but much cheaper
A minimum purchase required is $300 and 15 kg. Both the conditions must be satisfied.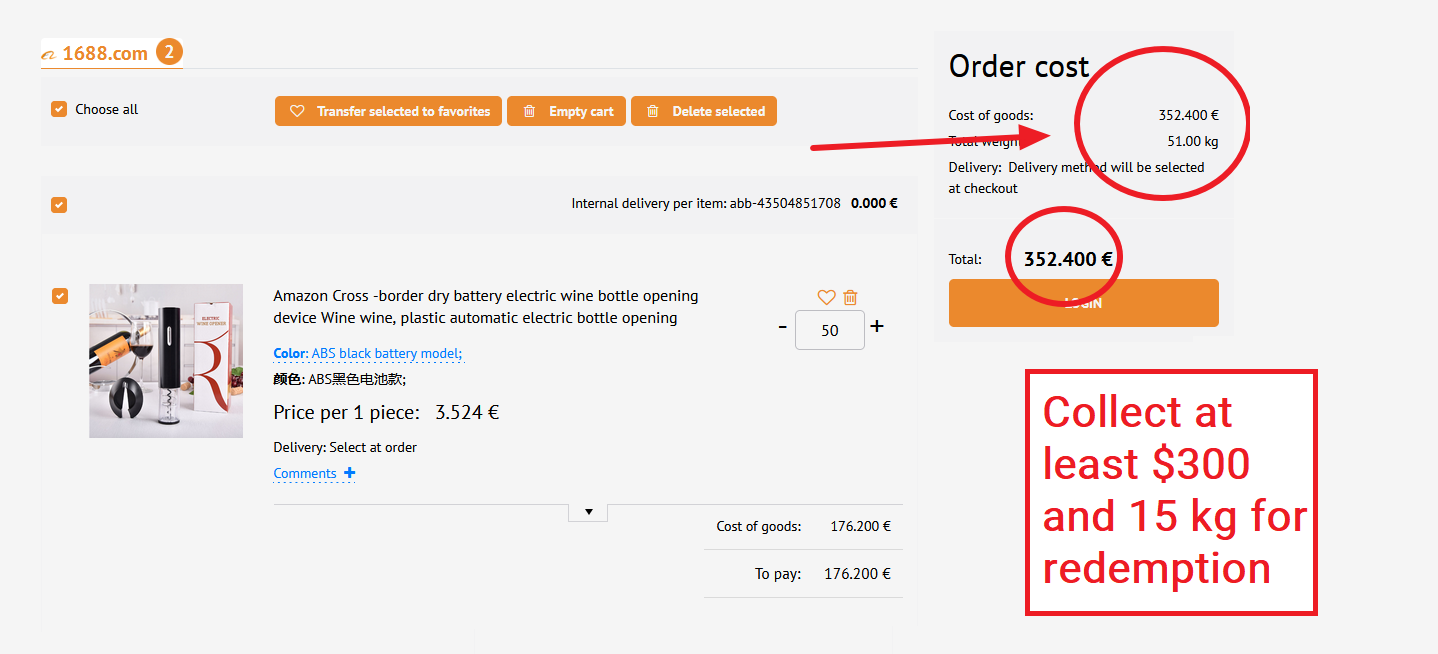 Sign up at Panda-Order to apply for a purchase. Remember your password and login (it's important!).
Then go to the shopping cart and follow the instructions. It's very simple, like any other online store. But there's a difference.
The first difference between Panda and an online store
The system of Panda-Order can calculate the weight of goods incorrectly. This will make the cost of delivery too high or too low.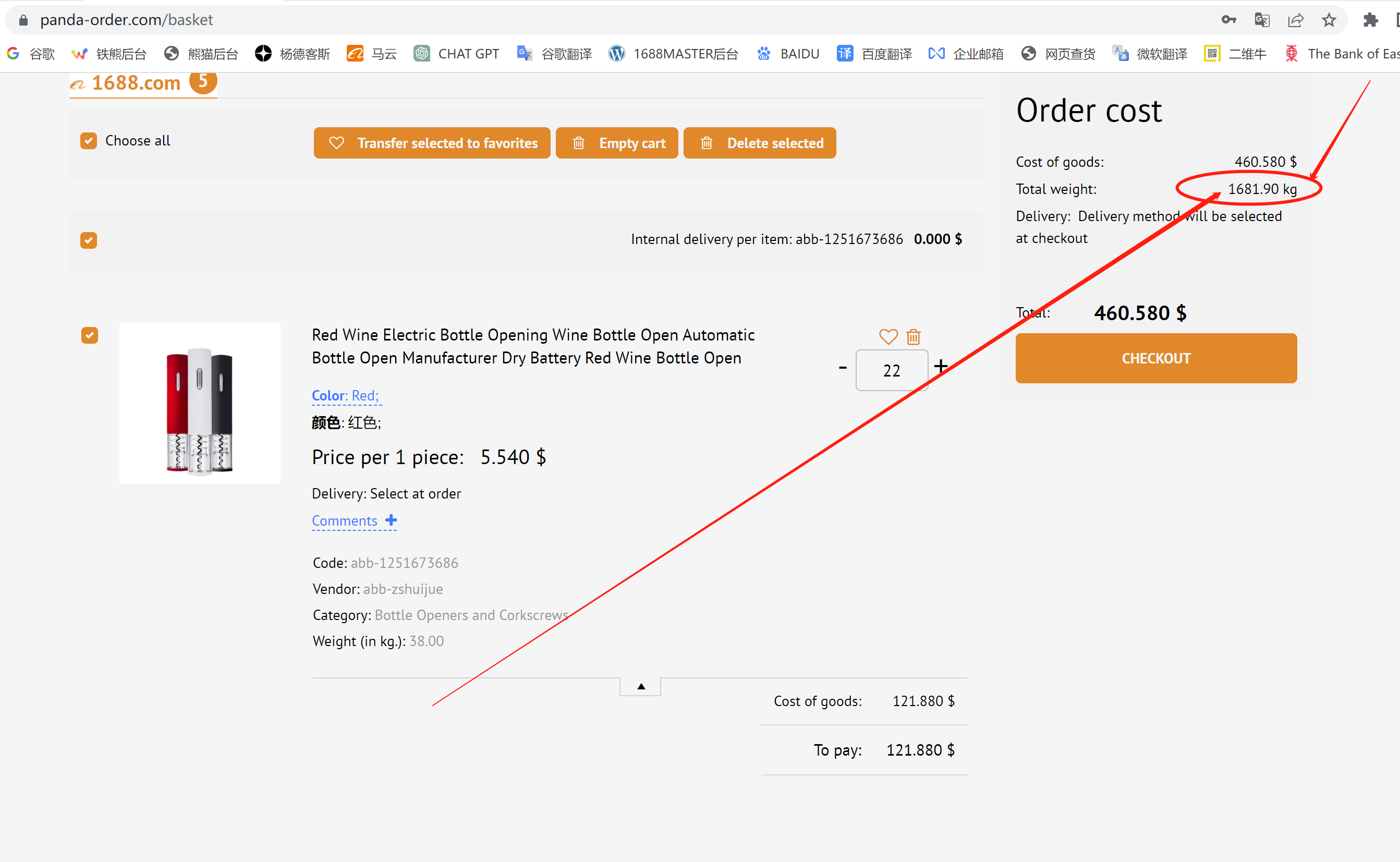 Why does this happen? Information about the weight of the product is taken by our system from the weight stated in the product description page of 1688/Taobao by a seller… If the seller does not write the weight, our system will calculate the approximate weight based on the general data.
Don't worry about it. Our managers will recalculate the weight for you to get the exact cost of delivery in China to our warehouse and from our warehouse to you.
If you know the exact weight (it can be found from other sellers), enter it manually to correct the system.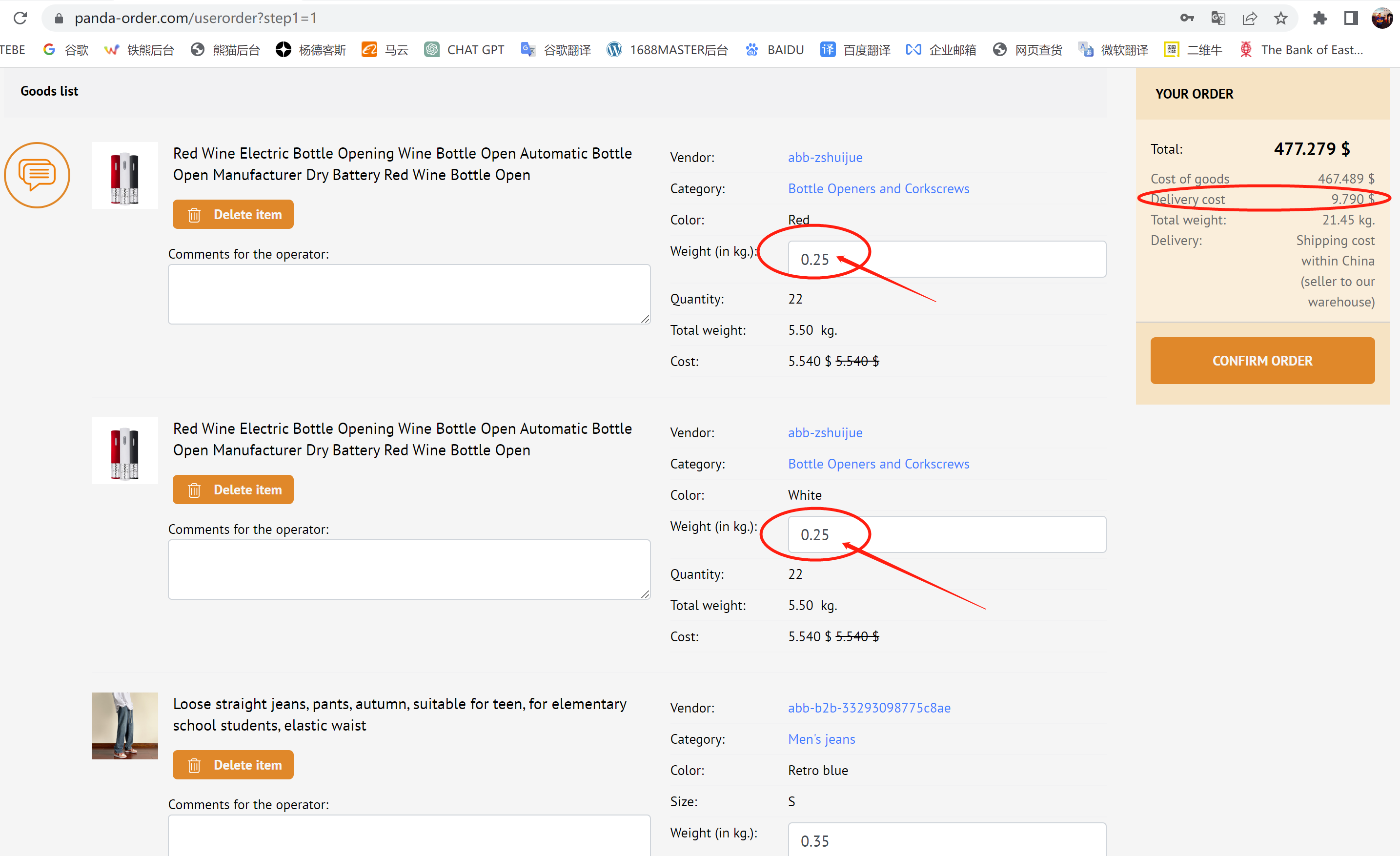 Now the calculation is exact.
The second difference
Panda-Order is not a marketplace or an online store. This is a collection of advertisements from 1688, Taobao, which helps managers to purchase goods more easily. It helps you create a list of goods for redemption.
Make sure you copy the order number (ORD!).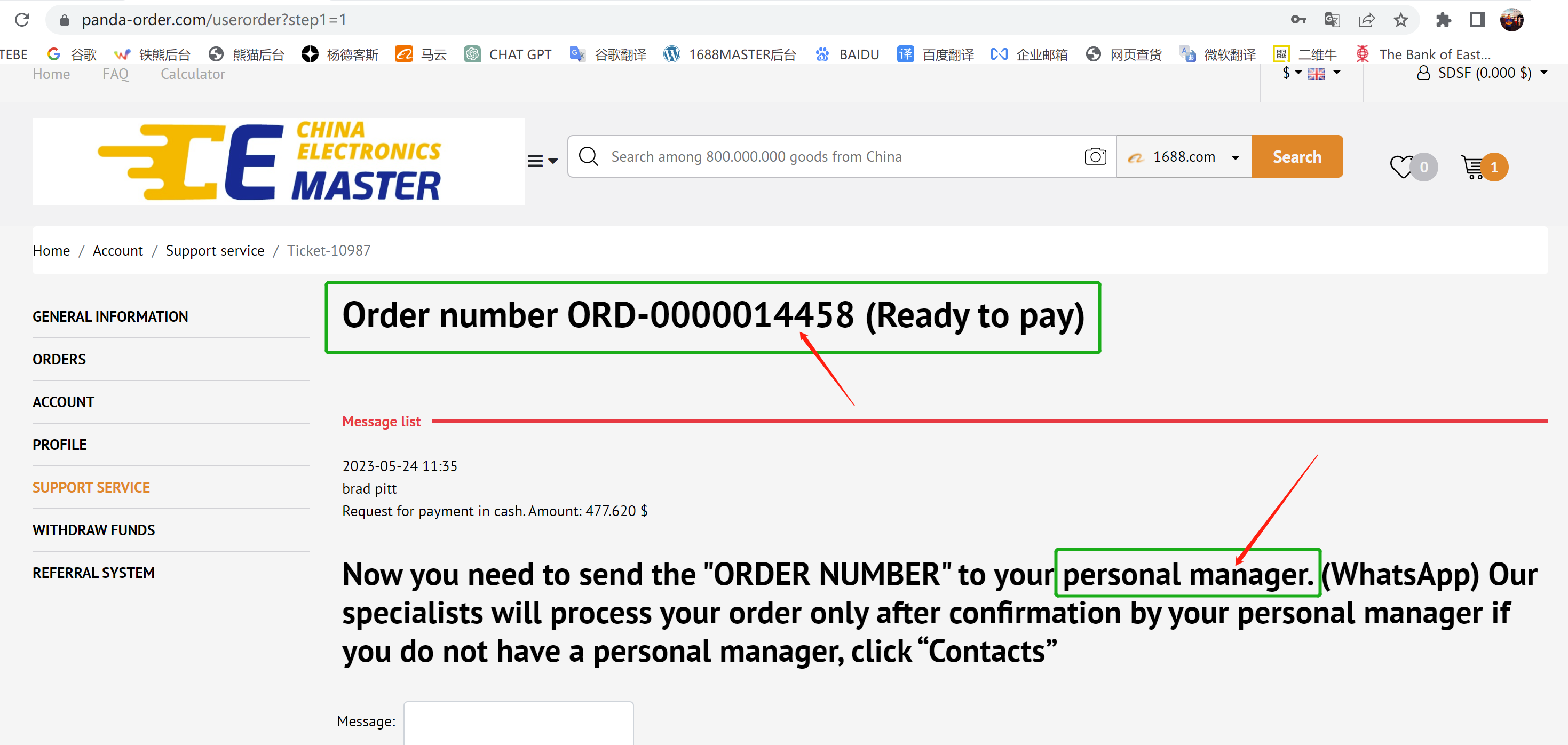 When the order is created, you will receive the unique order number. Give this number to your personal manager for further work on a purchase of goods.
We have three managers who work with English-speaking clients. If you don't have a manager, write one of them on WhatsApp.
The managers speak and write in English! They will take care of your order and accompany you from start to finish:
Answer the questions.




2. Check the order.




3. Suggest payment options.




4. Check the goods for defects, quantity, etc.




5. Put the product in the package of your choice.




6. Send the goods by a delivery route to you.
________________________
Read our other articles to learn more about working with the logistics company CE-MASTER and the Panda-Order service.